Renovated bathroom increase the value of your bathroom and provide you the latest style. Lots of benefits can be availed for many future years. For improvement of your bathroom during renovation you must consider at storage, functions and comfort of your bathroom. You should get the good result after renovation as you are spending money for renovation.
HIDDEN-TANK TOILET
Some toilets have hidden tanks and it is ideal for smaller bathroom at the time of renovation. Hidden tanks where storage vessel of the water is mounted behind the wall. By the installation of hidden tank in your bathrooms for toilet you are able to save precious space furthermore there is low flow of water which help to save water usage at the time of every flush. Bathroom renovated with hidden tank toilet increases the value of your home. Hidden tanks are easy to fit in all types of bathrooms having different styles and designs but these are ideal for small bathroom designs in Mornington Peninsula. You have to care very much about maintenance regularly and it is little difficult due to placement inside the walls.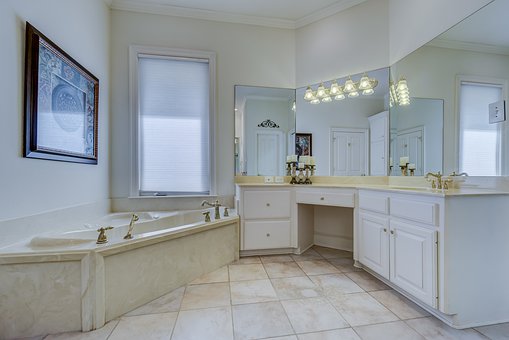 SHOWER FLOOR TILES – SMALL AND TEXTURED
There is wide range of walls, flooring and tiles are available in the market while you are planning for bathroom renovation, remodel or upgrade. You have to select floor material that would not become the reason of slip during shower. For this you need tiles for flooring which have ability to grip your step in presence of the water. To avoid the risk of unintentionally slip during shower you must buy a textured, small shower tile. Small texture is becoming the reason of the grip your feet and the risk of slipping is mitigating. Wide range of tile made up of porcelain and ceramic enables you to get different and beautiful décor.
DRAIN PIPES – 2 INCH PLUMBING
Drain pipes are small and invisible improvement that will result as a big in the functions of the renovated bathroom. Most of the bathroom's drain is 1 ½ inch, so some time 1 ¼ inch diameter pipe. PVC plastic pipes have replaced the metal pipes and now used throughout the construction process. We work with 2 inch drain pipes are beneficial for drain and don't block regularly when compared to 1 ½ or 1 ¼ inch diameter pipes.
Including above there are many other improvements which must be considered during the renovation process like,
Don't install tub for only display.

A window in the shower for ventilation.

First-add medicine cabinet.

Latest and bright lighting.

Model should be different from the previous.
For choosing bathroom connection for you Eastern Suburbs bathroom renovations you will get all of the above improvements at very reasonable and affordable price along with high quality products and services.
WHAT TO CONSIDER WHILE RENOVATING BATHROOM